Skew-T with Complex Layout#
Combine a Skew-T and a hodograph using Matplotlib's GridSpec layout capability.
Upper air data can be obtained using the siphon package, but for this example we will use some of MetPy's sample data.
We will pull the data out of the example dataset into individual variables and assign units.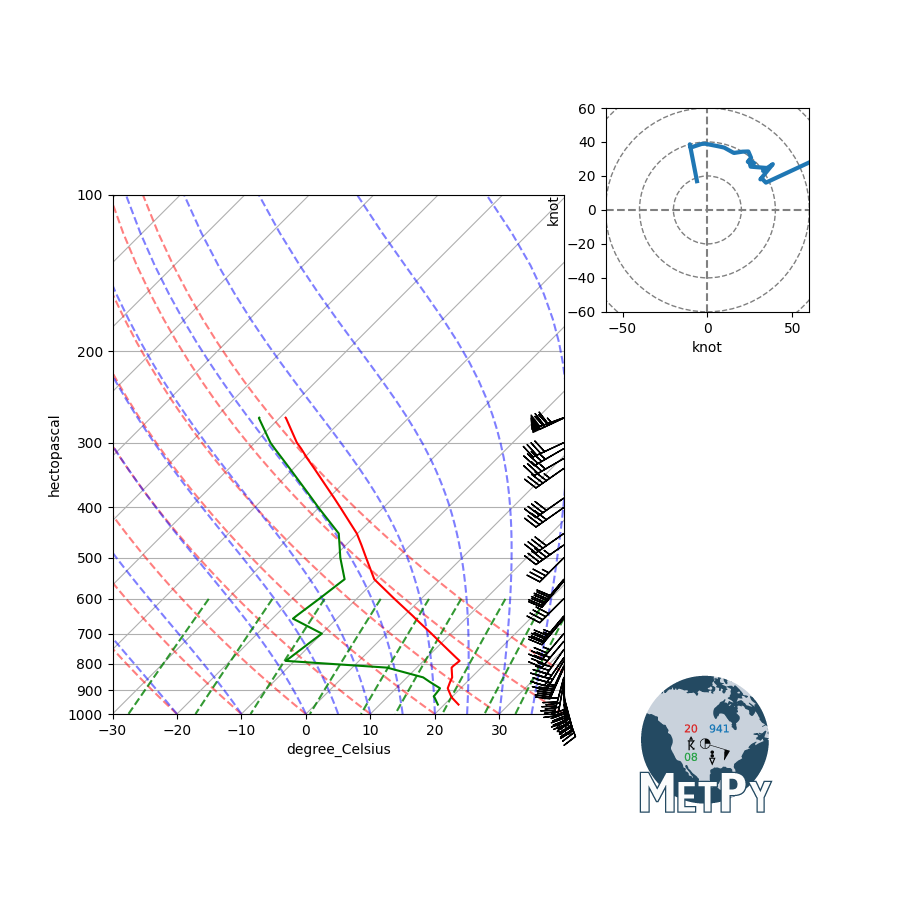 Total running time of the script: ( 0 minutes 0.442 seconds)