Wind and Sea Level Pressure Interpolation#
Interpolate sea level pressure, as well as wind component data, to make a consistent looking analysis, featuring contours of pressure and wind barbs.
Read in data
Project the lon/lat locations to our final projection
Remove all missing data from pressure
Interpolate pressure using Cressman interpolation
Get wind information and mask where either speed or direction is unavailable
Calculate u and v components of wind and then interpolate both.
Both will have the same underlying grid so throw away grid returned from v interpolation.
Get temperature information
Set up the map and plot the interpolated grids appropriately.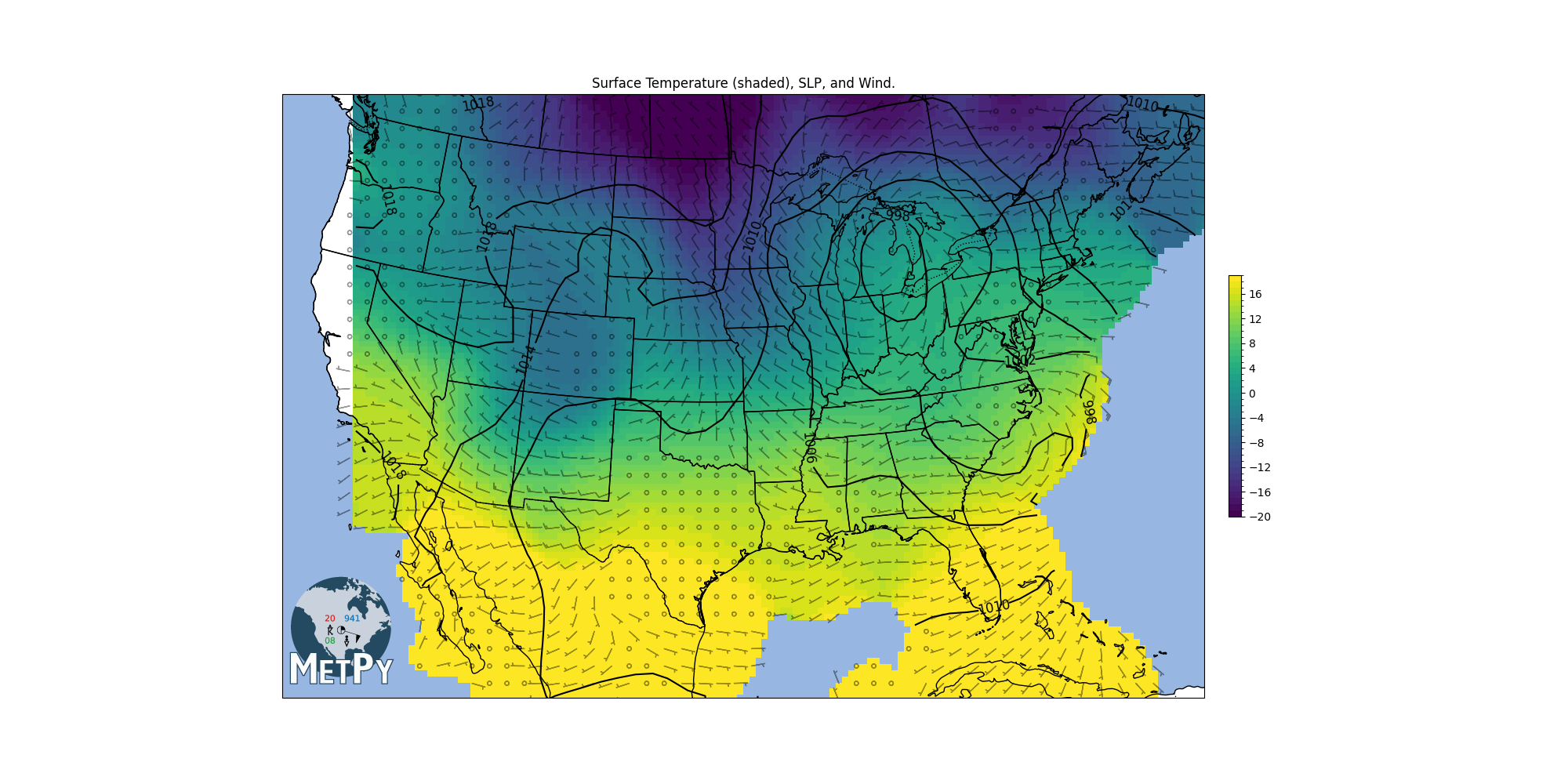 Total running time of the script: ( 0 minutes 7.485 seconds)