Advanced Sounding#
Plot a sounding using MetPy with more advanced features.
Beyond just plotting data, this uses calculations from metpy.calc to find the lifted condensation level (LCL) and the profile of a surface-based parcel. The area between the ambient profile and the parcel profile is colored as well.
Upper air data can be obtained using the siphon package, but for this example we will use some of MetPy's sample data.
We will pull the data out of the example dataset into individual variables and assign units.
Create a new figure. The dimensions here give a good aspect ratio.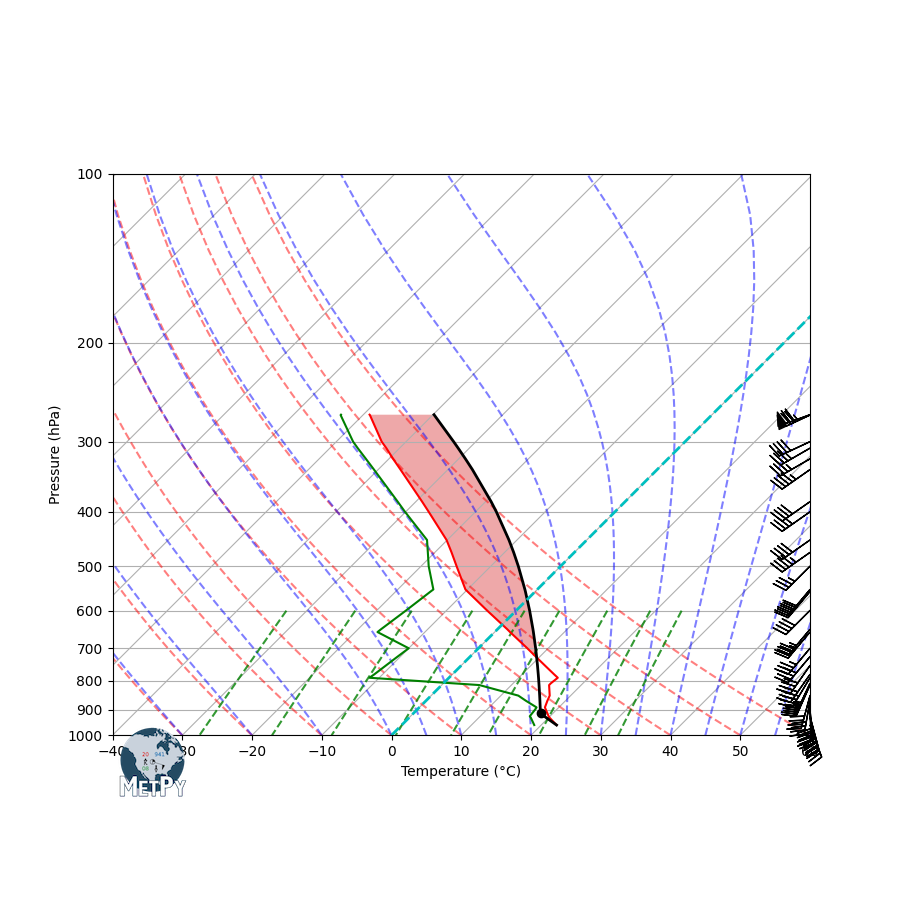 Total running time of the script: ( 0 minutes 0.257 seconds)