Note
Click here to download the full example code
Analytic 300-hPa Trough¶
Below are three definitions to create an analytic 300-hPa trough roughly based on the Sanders Analytic Model with modified coefficients to create different style waves.
Call the appropriate definition to develop the desired wave.
Set geographic parameters for analytic grid to then
Create figure containing Geopotential Heights, Temperature, Divergence of the Ageostrophic Wind, Relative Vorticity Advection (shaded), geostrphic wind barbs, and Q-vectors.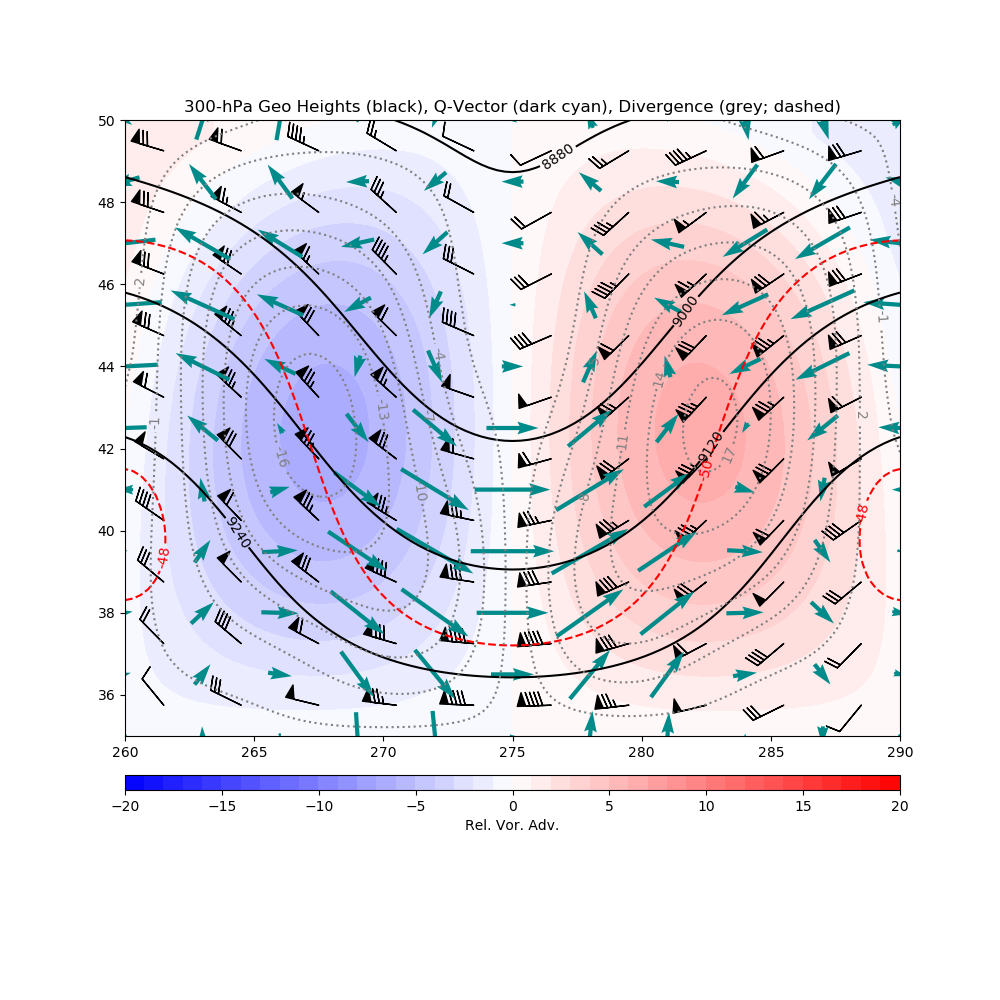 Total running time of the script: ( 0 minutes 0.449 seconds)