Note
Click here to download the full example code
WV Satellite Overlay Example¶
Plot a Gini Satellite file and overlay GFS-based data.
Using the Gini read capability of MetPy with Siphon to bring in the best GFS data according to the current time, plot an overlay of WV imagery with 300-hPa Geopotential Heights and Wind Barbs.
Begin with imports, need a lot for this task.
Get satellite data and set projection based on that data.
Use Siphon to obtain data that is close to the time of the satellite file
Pull out specific variables and attach units.
Create figure with an overlay of WV Imagery with 300-hPa Heights and Wind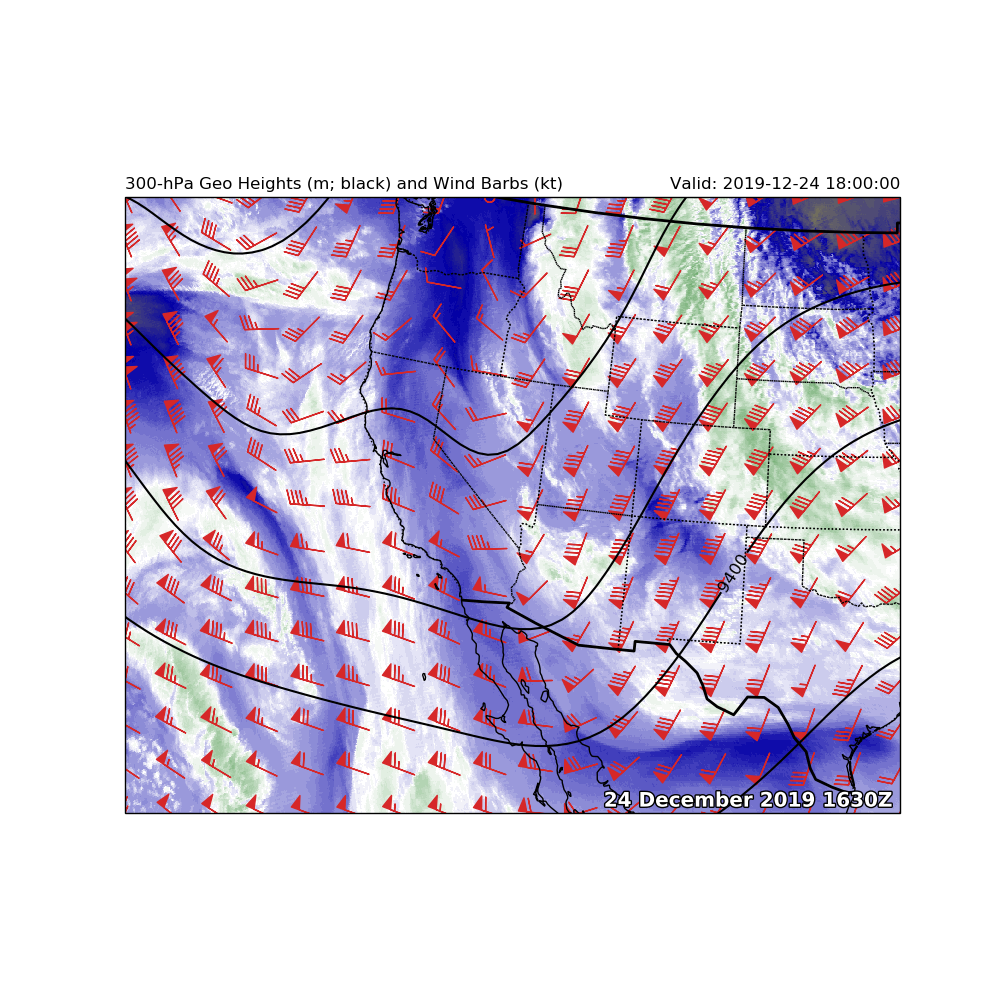 Total running time of the script: ( 0 minutes 2.853 seconds)